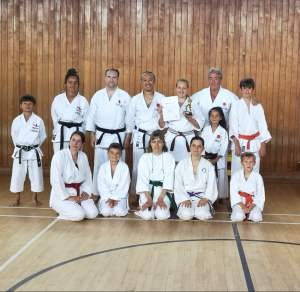 Huge congratulations to Andrew Reeve, who passed his San (3rd) Dan in Brussels on November 17th!
Congratulations are also in order for all students who passed their grading in Ipswich, also on November 17th!
Earlier this year, Megan Rodder was named Student of The Year for her hard work and dedication in training. This paid off as she was awarded her San (1st) Dan at the Winter International course held at the K2 Arena in Crawley!